The Connector for the Integrative and Functional Medicine Community
About Integrated Connections
Integrated Connections is the nation's leading full-service medical practice growth consultancy specializing exclusively in serving Personalized Medicine practices nationwide with staffing, operations management, and growth resources.
Founder Lisa McDonald established Integrated Connections in 2009 after personally experiencing the transformative powers of Integrative and Functional Medicine. Her vision to support the evolution of healthcare, combined with her extensive background in Human Resources Management, provided a solid foundation to support the growth of personalized medicine nationwide.
Since its inception, Integrated Connections LLC has adapted to the changing climate of the healthcare industry and ongoing growth of Integrative and Functional medicine by continually adding new services to provide comprehensive business management resources for personalized medicine practices.
In 2015, recruiting services expanded to include a much-needed international job posting board specific to the field of integrative and functional medicine.
Integrated Connections has continued to add services in response to the needs of growing organizations seeking support with numerous practice operations. Their services now include:
Recruitment – Job board and recruiting services specialized in Functional Medicine and Integrative Medicine
Practice Growth Resources – Connecting clinicians with vetted practice implementation resources and start-ups with consulting services.
Career Growth Resources – eCourses for writing a cover letter, CV and mastering an interview in personalized medicine
In 2016, Integrated Connections LLC was honored to collaborate with the Institute of Functional Medicine, the global leader in the field. This partnership has facilitated further growth in this field of medicine and transforming healthcare.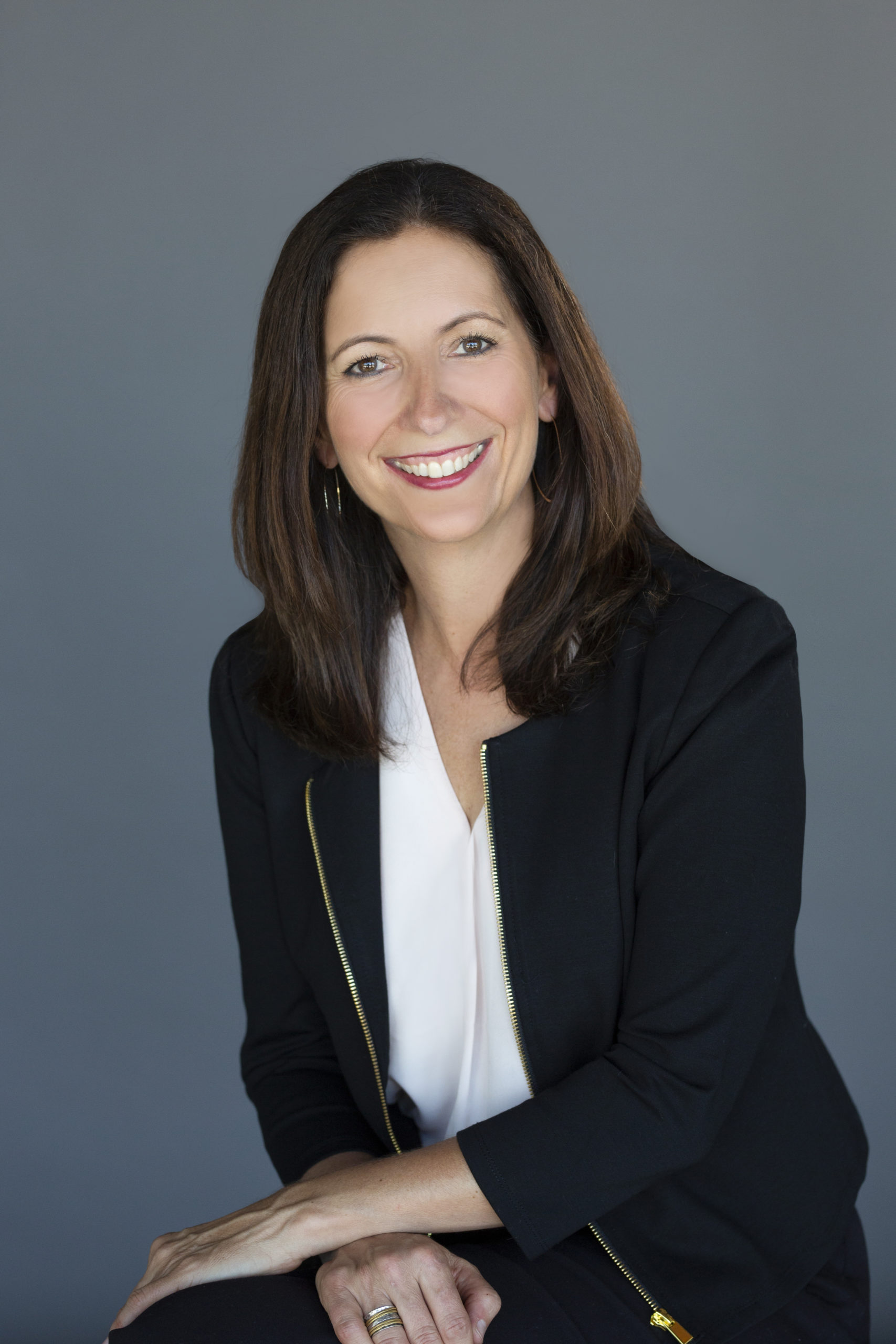 Gayle Peters | Business Operations & Talent Acquisition Specialist
Gayle joined Integrated Connections in May 2019 and is passionate about our company's mission and benefiting the community as a whole.
With 20+ years of experience in technology, information and program management she is dedicated to ensuring Integrated Connections provides a quality customer experience.
Gayle is likely the first person you'll hear from after connecting with us. As a veteran and spouse of a career servicemember, she has a strong interest in supporting the professional and personal development of others.
Korin Schippers | Talent Acquisition Specialist
Korin has a long history in practice administration with over 15 years of experience in private medical practices.
Her medical practice management experience includes accounting, credentialing, and staffing. Korin brings a unique expertise to her role as Talent Acquisition Specialist because of her comprehensive understanding of the specialized skillset needed for positions in personalized medicine practices.
Korin has had a passion for functional medicine for 7 years and followed the works of several pioneers in the field. She enjoys being able to support growing organizations in their recruitment efforts so that personalized medicine can be available to more people.
Emma Wilkos | Administrative Specialist
With several years of experience in various customer service and human services roles, Emma joined the Integrated Connections team eager to work with others and support our mission to make personalized healthcare more accessible. Her education and professional experience combined with her interest in functional and integrative medicine created a passion to support better healthcare for all. She looks forward to connecting job seekers and employers in the field.
Emma is pursuing her Bachelor's of Science in Industrial and Organizational Psychology.
I've had a great experience working with your group!
I recently took the Integrated Connections CV and cover letter writing course, Master the Interview course, and coaching with Gayle Peters. I found it so valuable to prepare to transition into a career in personalized medicine.
Integrated Connections is an excellent resource. They helped me build my Functional Medicine resume and helped me tremendously during my transition to this field.
I highly recommend working with Lisa McDonald and Integrated Connections for any physician or clinician who seeks to advance their career in Personalized Medicine.
Lisa has connected me to leadership and consulting opportunities.  She has a wealth of valuable knowledge and information in healthcare, particularly the integrative and functional medicine space.
Lisa has a rare combination of human resources expertise combined with extensive industry knowledge in integrative and functional medicine. Her Integrated Connections job board has helped me source and hire physicians for my digital health platform. I've consulted with her about my growth strategy and acquiring practices, and she delivered a thoughtful analysis. I appreciate the work she is doing to advance integrative and functional medicine by connecting the right physicians with the right employers. I cannot recommend her enough!
I turned to Integrated Connections when I was looking to hire another practitioner. After being the sole practitioner at my functional medicine practice for 5 years, I was advised to post an ad on Integrated Connections in order to find a good fit. Indeed once I placed the ad, I received many qualified applicants and I'm so grateful. I wouldn't have known where to start and couldn't have found these great candidates without Integrated Connections. They have been responsive to questions in addition to posting my ad for a new practitioner.
Practice Owner | Colorado
As a new FNP certifying in functional medicine and desiring to shape my career in the  Functional Medicine/Integrative Medicine industry, I found the resources and information that  Integrated Connections provide as invaluable. The blogs are continually updated, and the CV and cover letter online sessions provided very beneficial insights in how to attract potential  employers.
I have used Integrated Connections for years to find qualified and excellent practitioners for my clinic. I have been consistently delighted. Each time the process has been smooth and easy. I know Lisa McDonald and her staff personally and they have always gone the extra mile. They care, they respond, and they do a beautiful job. Most recently, during the pandemic, I advertised for a provider position and received 30 applications from qualified applicants and had to close the application process after only four days because of the volume and quality of candidates. This allowed me to put energy into the interview process and finding that mutual fit. I'm very grateful for Lisa and what she has created over the years. She offers an invaluable service to support us as practitioners, so we can provide the best patient care possible. Thank you Lisa.
Practice Owner | Pennsylvania
Working with Integrated Connections was integral in finding the job of my dreams. Lisa went above and beyond in supporting me through-out the process, from the interview stage to signing my contract.
Integrated Connections was instrumental in finding the right physicians to transform my practice into a Functional Medicine group. The physicians Lisa placed were prepared for the demands of their positions and understood the strategic vision I had for the practice. I consider Integrated Connections an invaluable resource as I look to continue the growth of my practice.
Functional Medicine Practice | Nevada
Lisa has the expertise in HR and Integrative and Functional Medicine that is invaluable for practice owners in managing their most valuable asset, their employees.
I am delighted to recommend Integrated Connections and Lisa McDonald as an excellent resource for connecting like-minded practitioners. She helped me focus my search with excellent suggestions and made this available at a very reasonable price. I had a response that led to a new employee within a week.  I had been searching on my own for over 6 months. Thank you so much Lisa.
Lisa McDonald at Integrated Connections is an excellent job placement resource for Integrative Medicine physicians. She is friendly, professional, and sincere. She takes the time to get to know your personality and your specific needs, and helps you find the right fit. Lisa is the much needed link between IM job openings and IM physicians, and more people need to know about her.
Integrative Medicine Physician | Illinois
Thanks for your blog updates, opportunities page plus videos! Great information for success for those new and seasoned.
Lisa McDonald of Integrated Connections is an excellent consultant and resource for just about anything involving the field of integrative medicine and complementary healthcare. Lisa has been a featured guest speaker at my energy practitioner school twice, and has offered excellent guidance and encouragement for the graduating students in regards to finding their niches in the expanding world of integrative medicine. She is well-educated about the latest trends in the mind-body arena, and she is a pioneer with placing and championing integrative medical practitioners within the professional healthcare paradigm. I highly recommend Integrated Connections.
Working with Lisa has been great. She has a wealth of knowledge and experience. It was very easy to specialize our seminars to our coworkers needs. The content and the presenters were all very professional and provided great information. I would recomend Lisa to help you organize and promote healthy alternatives.
Integrated Connections is a much needed service in the realm of integrative healthcare. The services are professional, comprehensive, proficient and their excitement about integrative healthcare and its practitioners are entirely evident.
Former President of the AANP
You did a great job, I just wish I had connected to you before I spent so much money on a different recruiter who did not get us close to what we wanted.
Integrative Family Practice | Oregon
Lisa McDonald did all the work for me in getting the brewery's wellness seminar to be top notch. She bridged gaps I didn't even anticipate and brought uncommon and important, even awe inspiring, information to our employees.
Wellness Committee Member
Lisa helped me find a new physician for our medical practice. Working together was easy; she was very flexible, detail-oriented and intuitive. I felt that she truly understood what I needed, represented me very clearly to the potential candidates, and effectively managed the negotiations as we came to agreement. Next time I need to hire someone, without hesitation, I am calling Lisa!
Functional Medicine Center | New York
Lisa McDonald has a passion for moving this kind of medicine forward. She is not about taking commissions. She is about placing the right people in the right jobs. Lisa understood our needs as a Functional Medicine clinic and helped fill our requirements for new hires. She is out to revolutionize medicine by bringing integrative health services into the classic medical recruitment field. If you are looking to hire integrative practitioners, I recommend giving Lisa a call. Working with her was a pleasure.
Functional Medicine Clinic | Dallas, TX
While many individuals and organizations are currently talking about developing integrative and/or Functional Medicine services, Lisa McDonald of Integrated Connections possesses the rare content knowledge necessary to make these services a reality for solo and small group practices.
Functional Medicine Practice | Nevada
Lisa is unique in that she not only has an intuitive feel for placement of the right people in ideal positions, but she is meticulous in conveying each side's exact intentions during the process. There are no 'surprises' when she lists, connects or negotiates for two parties.
Professional, trustworthy, big picture AND detail-oriented are apt descriptors. Lisa McDonald is a professional in every sense of the word.
Functional and Integrative Physician | South Carolina
Lisa provides exceptional services to health care provider specialists for functional and integrative medicine. Her professionalism, follow-through, persistence, and knowledge of the industry are, on a scale of one to ten, a clear ten.
I am writing this recommendation on behalf of Lisa who is truly gifted at what she does and is a gift to others through the much needed services she offers to the world of integrative medicine. She brings tremendous expertise and compassion to her work bringing together like-minded individuals who seek to be the change they wish to see in the world through her personal convictions that are shaped by her own powerful experiences with integrative medicine. She has an unparalleled knowledge of the people, the specialty, and the opportunities that exist for integrative practitioners. If you are an integrative practice looking for healers or an integrative healer looking for a practice that embodies your values, you need look no further than Lisa McDonald to make your dreams a reality.
Lisa is a true gem! She is very knowledgeable in her field, and is well connected. She works very hard to find the right fit for each client, and does not try to sell you on a job. She is very honest or forward about all details. I always felt that she had my best interests at heart. She kept me informed and promptly replied to any questions I had. Compared to most recruiters, Lisa is a breath of fresh air! I wouldn't trust anyone else! Lisa is the best recruiter out there!
Integrative Medicine Physician
Lisa helped me look for job opportunities tailored precisely to my needs.  She's efficient and passionate at what she does.  She has a unique combination of warmth, vision, and focus that makes her an incredible connector of people and opportunities.
Integrative Medicine MD | Georgia
Lisa McDonald at Integrated Connections is an excellent job placement resource for Integrative Medicine physicians. She is friendly, professional, and sincere. She takes the time to get to know your personality and your specific needs, and helps you find the right fit. Lisa is the much needed link between IM job openings and IM physicians, and more people need to know about her!
Integrative Medicine Physician | MD
Lisa was very helpful and informative about the opportunities that lie with the narrow but expanding area of integrative medicine application.
Physician Assistant | Florida
My experience working with Lisa McDonald of Integrated Connections was excellent! Lisa recruited me for a job as a nurse practitioner in a Functional/Integrative Medicine clinic and was not only knowledgeable about the specific job but was very well versed in the field of Functional Medicine. She was persistent but in a very gentle and professional way and managed being the middle-person quite gracefully. She really listened and heard all of my needs and helped me communicate them well to the employer. I would recommend her highly as a kind, intelligent and professional person to work with!
Nurse Practitioner | Pennsylvania
Lisa McDonald called me within 2 hours of my inquiry and asked insightful questions to help me get the word out about my practice opportunity. I rarely see such efficiency and competence combined. I heard of Integrated and Functional Connections from a colleague, and would love to have heard about this service from others whom I contacted earlier requesting advice. This service is a brilliant offering, to help us integrative and functional medicine docs connect with one another.
I was looking for physician jobs in integrative and functional medicine. I am so glad I found Integrated Connections because this site had by far the most opportunities consistent with what I was looking for. Over several months I had 6 interviews and received 5 job offers all from Integrated Connections. Thank you!
Integrative and Functional Medicine Physician | California
Integrated & Functional Connections has been the only site I've found to be helpful and ultimately is the only one I'm using to search for and apply for my first post-Integrative Medicine fellowship position. The design is well thought out, intuitive and easy to navigate. It quickly put me in touch with multiple recruiters, including Lisa. Speaking with Lisa was such a pleasant experience. She was extremely helpful, friendly and gave me honest answers.  Would definitely use this site again in the future and will recommend it to my colleagues.
Integrative Medicine Fellow
Lisa's extensive knowledge and keen insight into the workings of a functional medicine practice have allowed me to see my new practice from the perspective of my future patients and staff.  Just one hour talking to her and I cannot believe the wealth of information and resources that I garnered to improve my marketing, networking, staffing plans and overall image.
Functional Medicine Practice | Colorado
Working with Lisa was an absolute pleasure!  I have worked with so many physician recruitment agencies over the past 25 years, and I found my experience with Integrated Connections was by far the most enjoyable and successful. She is incredibly efficient and provides exceptional service…I never felt like 'just another client' like you experience working with so many of the large recruitment agencies.  Lisa possesses a deep knowledge of the integrative medicine sector and she works with a wide network of well-qualified individuals across the country.  She scored a '10' with us!
Director Marketing and Network Development
I most highly recommend Lisa McDonald. Lisa is helping me understand the specific dimensions in which my Functional Medicine career is growing. She gives me great advice about exceptional resources for business learning. She has a very large fund of knowledge about jobs in Functional and Integrative medicine and is very specific about which leads and directions will be the highest yield. I feel very confident acting on Lisa's advice and wonderful things are happening in my growing practice and business model.
Functional Medicine Clinic | Alaska
Lisa and Integrated Connections are fantastic. After getting a few responses and getting frustrated, I found Integrated Connections and got MANY responses of doctors that are a great fit for our clinic.  I highly recommend this company, and Lisa McDonald.  Thank you!
Functional Medicine Practice | California
I have been so happy with this site and with Lisa's support.  We had a tough situation; a quickly growing functional medicine practice of a popular nurse practitioner who took a dream position in the Pacific Northwest.
I wanted to fill the position before she left, so that the transition would be seamless, and a good start for the new person.
We were able to hire a highly qualified person thru Integrated Connections.  She has a similar practice style, she was able to start during our provider's last week in the office, and she is a perfect match for our practice.
Thank you Lisa for the advice and support–it makes this more than just a posting site.
Functional Medicine Practice | Illinois
Your site is amazing–it is such a great resource for all of us.
Funcional Medicine MD | New York